©2023 Coors Brewing Company, Golden, CO.
Mountain Cold. Made to Chill.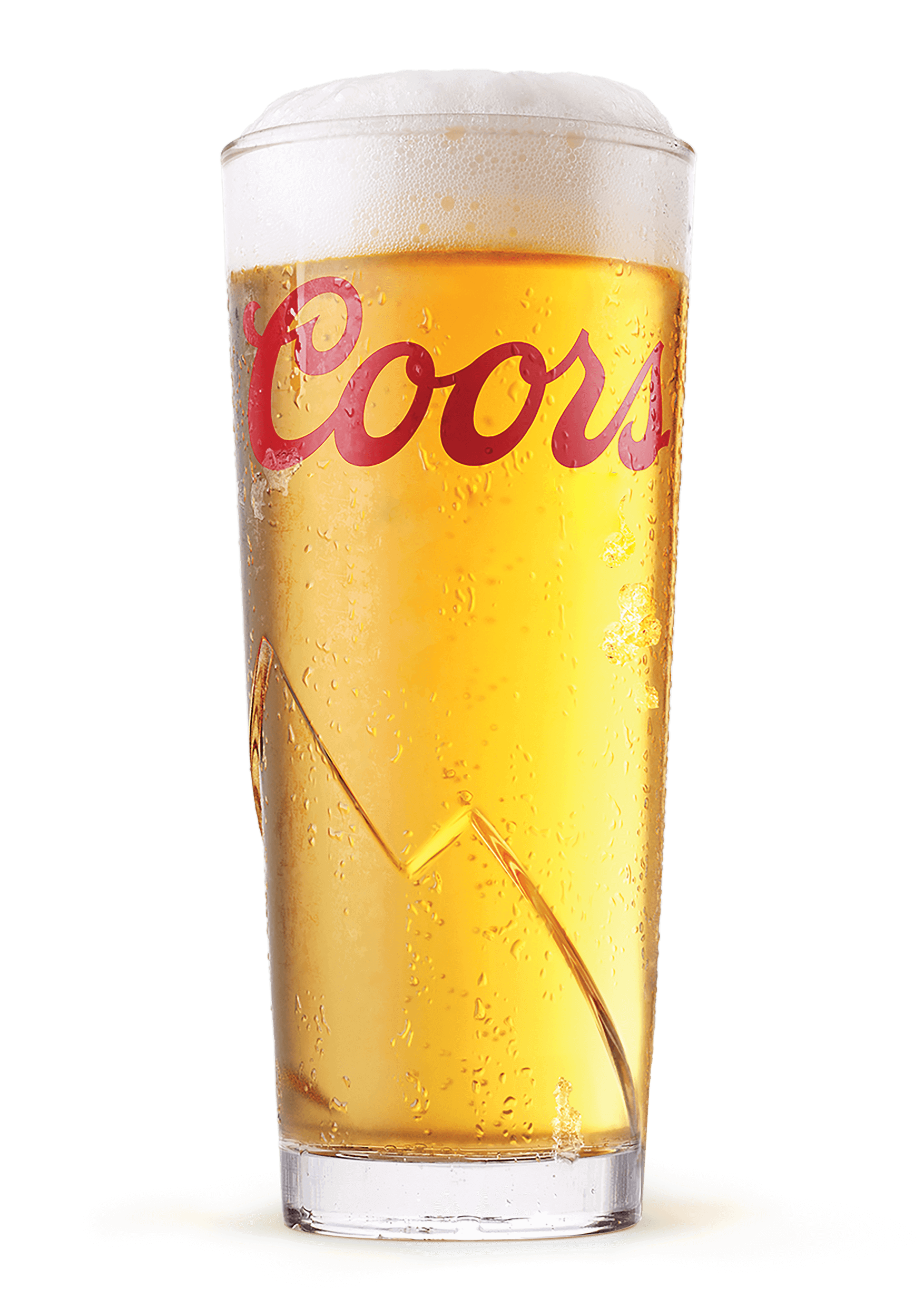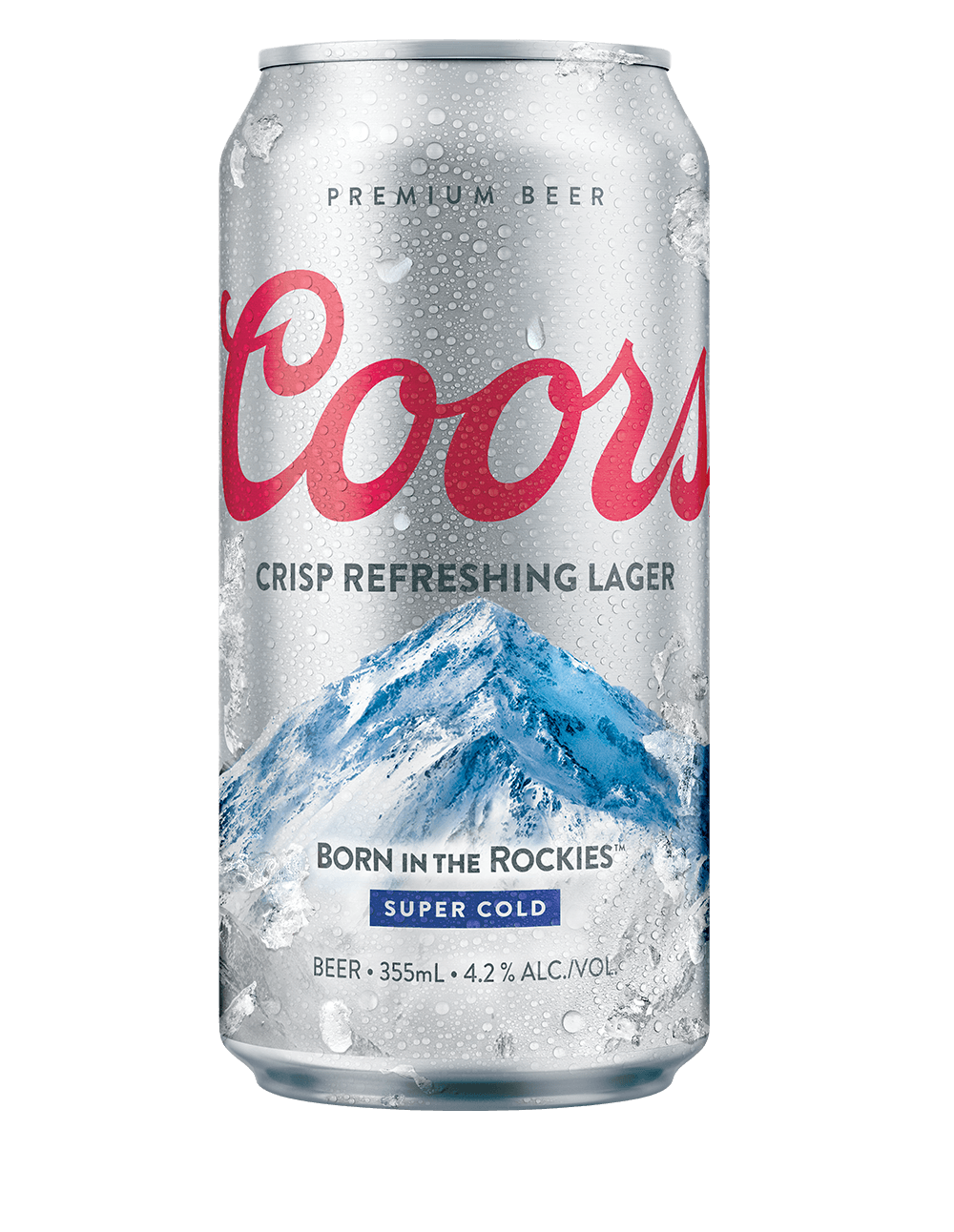 Born in the Rockies™
Rockies: -5°C
Everybody needs a moment of chill
Nutritional
information
Per 355ml Serving
ABV 4.2%
Calories 102
Carbs 5g
Fat 0g
Protein <1g
Per 330ml Serving
ABV 4.2%
Calories 94
Carbs 4g
Fat 0g
Protein <1g
Ingredients: Water, Barley, Wheat & Hops.
Store in a cool place. Serve mountain cold.
Allergens in bold.
Low carb
Coors is low carb and contains at least 25% less carbohydrate per 100mL than a sample of leading full strength lagers. Coors is the same beer as 'Coors Light' in global markets where the term 'Light' refers to low carb beers.
Source: Aztec MAT Nov 2015
Reference: Low carb when compared to market leading full strength beers accounting for approximately half the full strength beer market in Australia.
Mountain Cold Refreshment
Cold as the Rockies
Born in the Rockies, nobody knows cold better than us.
The peak of refreshment
A clean and refreshing 4.2% lager that's as crisp as the mountain air.
When the mountains turn blue its as cold as the rockies
Our bottles and cans all feature thermo ink which turns blue when Coors is mountain cold. It's our unique Cold Beer Guarantee.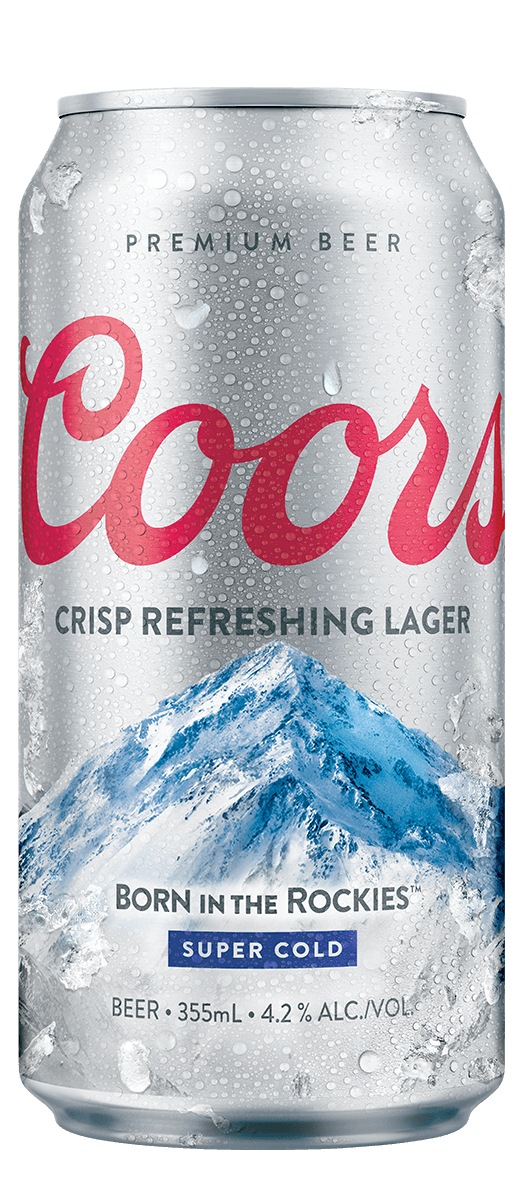 THERMO INK. YOUR OWN COLD BEER GUARANTEE.
We want you to enjoy a beer Born in the Rockies™, and so we make it easy! Yes our beer will actually tell you when it's cold enough to crack open. How? We've added thermochromic ink to all our bottles, cans so all you need to do is look for that moment when the mountains turn blue. It really is as simple as that.. Blue Mountains = Cold Beer!